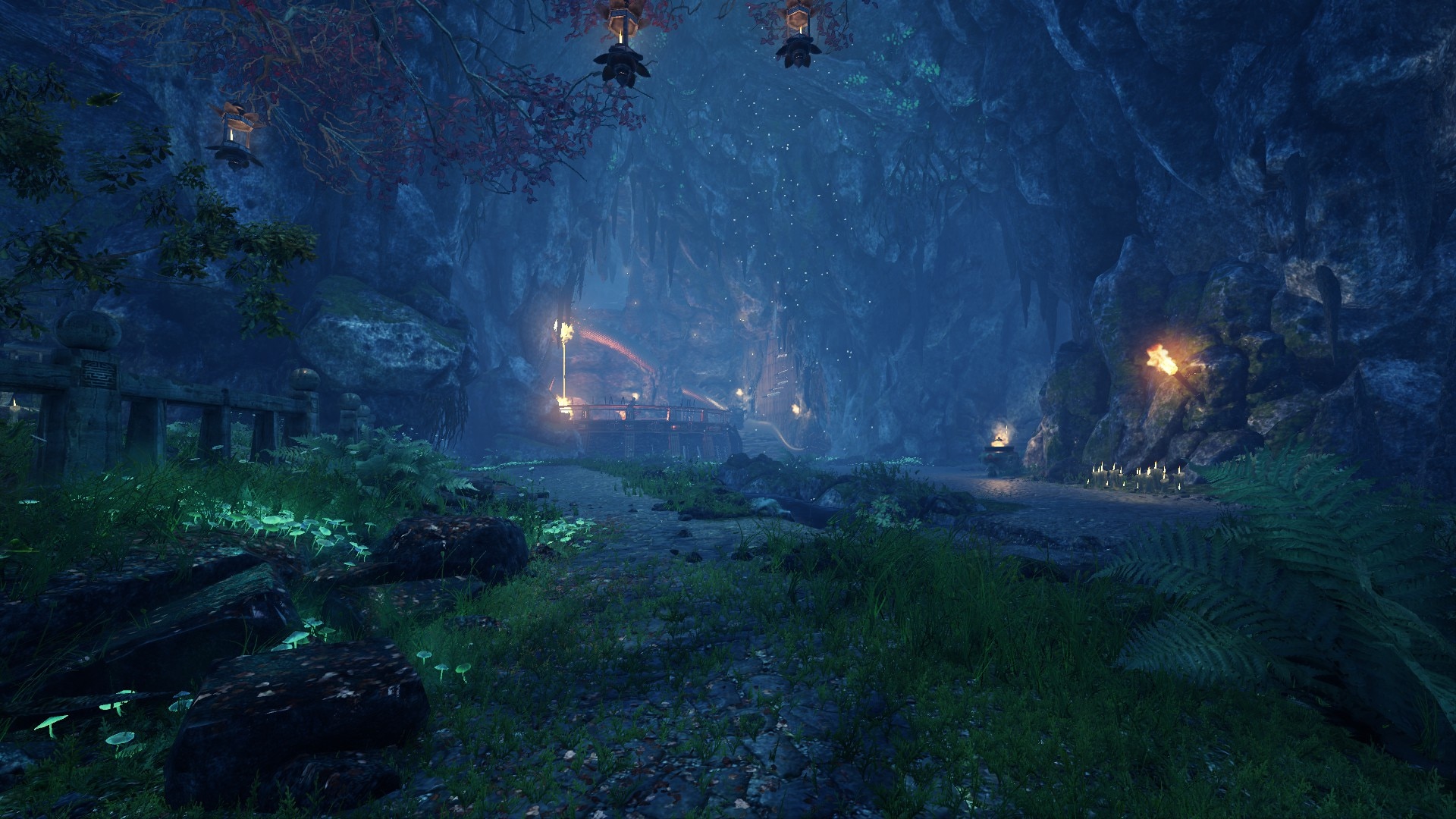 Shadow Warrior 2 was originally released in 2016. and it was designed and developed by Flying Wild Hog an Indie game production firm. It is actually the follow up to the 2013 remake of Shadow Warrior, with the original version dating back to 1997
Shadow Warrior 2 is a first shooter game that is all about cramming in as much action as possible without worrying or even thinking about including a plot. It is a shame that the all too jokes are nowhere as good as the gameplay. Seriously though, do not even attempt to play this game if you are offended by rude jokes, which do not even have the benefit of being amusing.


Just Get on with the Action
It is save to say that Shadow Warrior 2 that will be remembered for it's plot, wit or wisdom. Yet players will remember that it is packed full of action from beginning to end. The fighting is non stop and it cannot be faulted in terms of the thrilling action content.


Some Like it FULL of GOREEEEE

If you have ignored the bad jokes you will not be able to ignore the sheer volume of gore in this game. For players that want as more gore as possible for their money then Shadow Warrior 2 is certainly the game they should consider going to first. The gore factor is really high, and anyone that feels sick at the merest hint of gore should not try this game at home.


Keep on Shooting
Perhaps the best way to make progress in this game is to go into it all guns blazing, it it moves blast it, before it blasts back.


This game is big and brash, if you play it on that basis alone you are more likely to enjoy playing on it. Once you start firing carry on that way, a slow cautious approach would go you more harm than good.


Advanced System for Action
The developers of Shadow Warrior 2 did a really good with the game in terms of it's advanced fighting system. The system boosts the action and fighting into being more thrilling than rival shooters. It also adds extra levels of disgusting to the gore within the game.


It has to one of the best systems for non stop fighting action available at the moment. So from the action point of view it is a high ranking game.


You can play Shadow Warrior 2 in a single player mode or as a game with a four player cooperation option. Four players would certainly like the action, graphics and gameplay elements of this game. The system does deserve a special mention.


Should a sequel ever be made it would hopefully retain and build on the best parts of this game. The thrills and spills of the non stop action almost makes up for the terrible jokes. Ignore the jokes and play to enjoy the action because there is plenty of it.