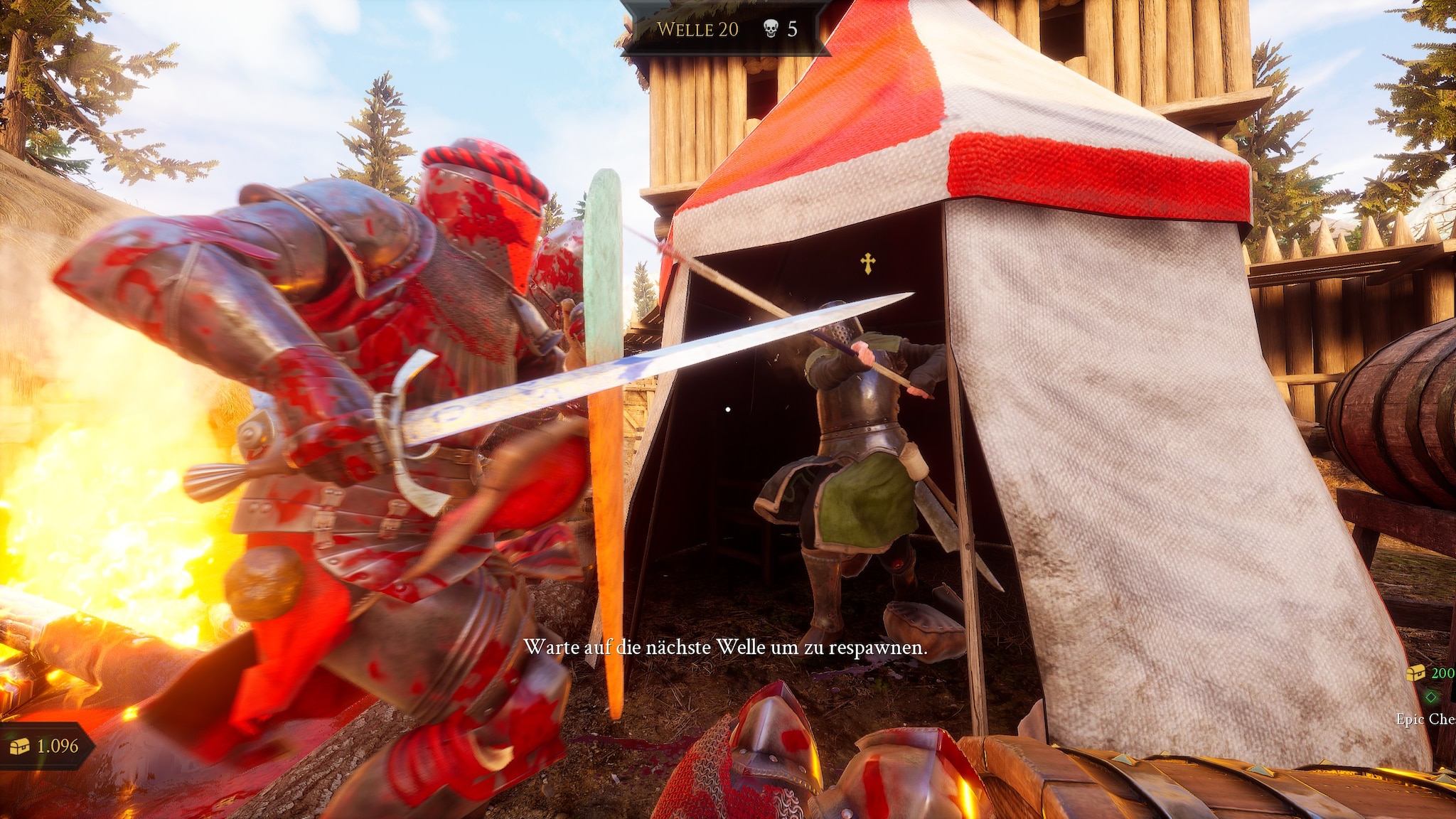 It's always exciting to see what comes from an indie project. Mordhau was another of the many brilliant Kickstarter crowdsourced game ideas that have been springing up more often lately. No release date has been set by Triternion, but after years in development and tons of enticing pre-release videos, fans anticipate that they may finally get to play later this year. If swords and chivalry, medieval warfare and a good hands-on melee are something you have been waiting a long while to see (done right anyhow) then this might be what you're looking for. It's a little hard to say before the long-awaited release, but signs look promising
Gameplay
You will join realistic medieval battles as a mercenary and be able to play in first or third person view. Among other innovative ideas, apparently, each move has as many as 240 different angles of attack. It is possible to just miss, and not connect sword to sword at all when battling it out in this multiplayer bloody bonanza. It may even be possible to hold weapons the wrong way, knock an arrow out of the air and use any number of items in unexpected and brutal ways. Doubtless more than a little experimentation will be needed to discover the plethora of painful maneuvers available.


Customization is certainly a key component to Mordhau. With 64 playable characters, this multiplayer monstrosity has battles which range from bows to siege engines and horseback to swordplay. There is something for even the pickiest of players here. The full potential of mayhem and melee certainly isn't lost on these developers. The graphics and gore look (mostly) spectacular. According to STEAM even the individual characters will be customizable from the details of the face to the armor that you wear.


The Good and the Gorgeous
The sheer level of attention to detail is beyond compare for this game. The immersive and breathtaking environments look like you could walk right through them in the real world. It is a thing of beauty to watch a realistic catapult launch a weighty and real looking rock at the ramparts of a castle so believable you want to run your fingers over the cracks it makes in the wall. The smooth and intricate jousting demo released along with other promotional materials will make you wonder why such an elegant and bloody, sport doesn't get more attention in games. Triternions use of a mace is top notch visually. The range of stunningly rendered implements of death and bodily harm is impressive, to say the least.